Daily The Hindu Newspaper Analysis
We understand the significance of staying updated with current affairs, and that's why we proudly offer free 'The Hindu' classes. Our comprehensive program not only focuses on core UPSC exam preparation but also emphasises the importance of staying well-informed about the world around you. With our expert educators, you'll dive into in-depth analyses of 'The Hindu' newspaper, gaining insights that are crucial for the UPSC journey. Join us to not only master the exam syllabus but also to foster a holistic understanding of the issues that matter. Your success story begins with staying informed – and we're here to guide you every step of the way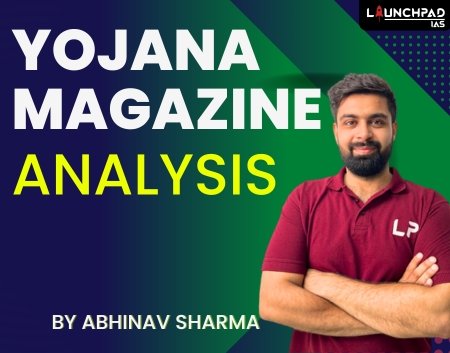 We take pride in offering comprehensive and high-quality education to aspiring civil servants. As part of our commitment to your success, we provide free classes focused on the Yojana magazine– a vital source of information for UPSC preparation. Our experienced and dedicated faculty members will guide you through the intricacies of Yojana, helping you grasp its valuable insights effectively. At our institute, we believe in accessible education for all, and these free Yojana magazine classes are just one way we're fulfilling that mission.
Our institute is fully committed to aiding you in reaching your UPSC objectives. We're excited to present complimentary classes with a prime focus on delving into past years' question papers. We firmly believe in harnessing the potential of historical learning to soar towards future excellence. Our adept educators will expertly walk you through comprehensive analyses of these queries, furnishing invaluable insights, strategies, and viewpoints that will amplify your grasp of the exam structure and subject material. Be a part of these engaging sessions that not only shed light on the nuances of the questions but also cultivate a cooperative learning milieu.
Aspiring civil servants deserve the best resources, which is why we proudly offer free access to NCERTs. Our institute recognizes the foundational importance of NCERT textbooks in building a strong understanding of various subjects. Through our website, you can easily access and download NCERTs, empowering you to lay a solid groundwork for your UPSC preparation. Join us in this pursuit of excellence, as we provide you with the tools you need to excel in your UPSC endeavours.
Contact for Free Career Counselling